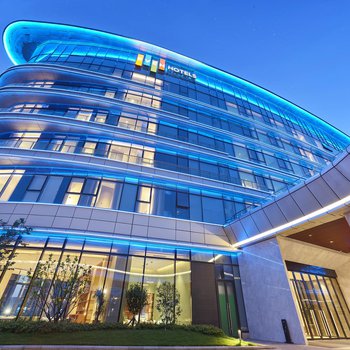 The Nanjing Yangtze River EVEN Hotel was recently opened in 2020, making it a fantastic choice for those staying in Nanjing.
Nanjing South Railway Station is located approximately 22km away while Nanjing Lukou International Airport is 53km away. This hotel is located near many of Nanjing's attractions including Gymnasium Of Nanjing Qingao Sports Park, Nanjing Qing'ao Tiyu Park and Nanjingshi Tiyu Xunlian Center.
This hotel makes a great place to kick back and relax after a long day of sightseeing. Airport pickup can be arranged by the hotel upon request. This Nanjing hotel offers parking on site.
If cleanliness is important to you, this hotel makes an excellent choice, as our guests consider this to be one of the cleanest hotels in the city. For guests traveling on business, this hotel is consistently one of the most popular choices.